Workshops
Greg Miller specializes in photography workshops including documentary, portraiture, large format and color. A passionate teacher, Greg's down-to-earth style inspires his students to embrace their fear and use it as motivation in their shooting practice and beyond. Through thoughtful review and discussion of work, Greg can bring cohesion and strength to the personal projects of new and seasoned shooters alike.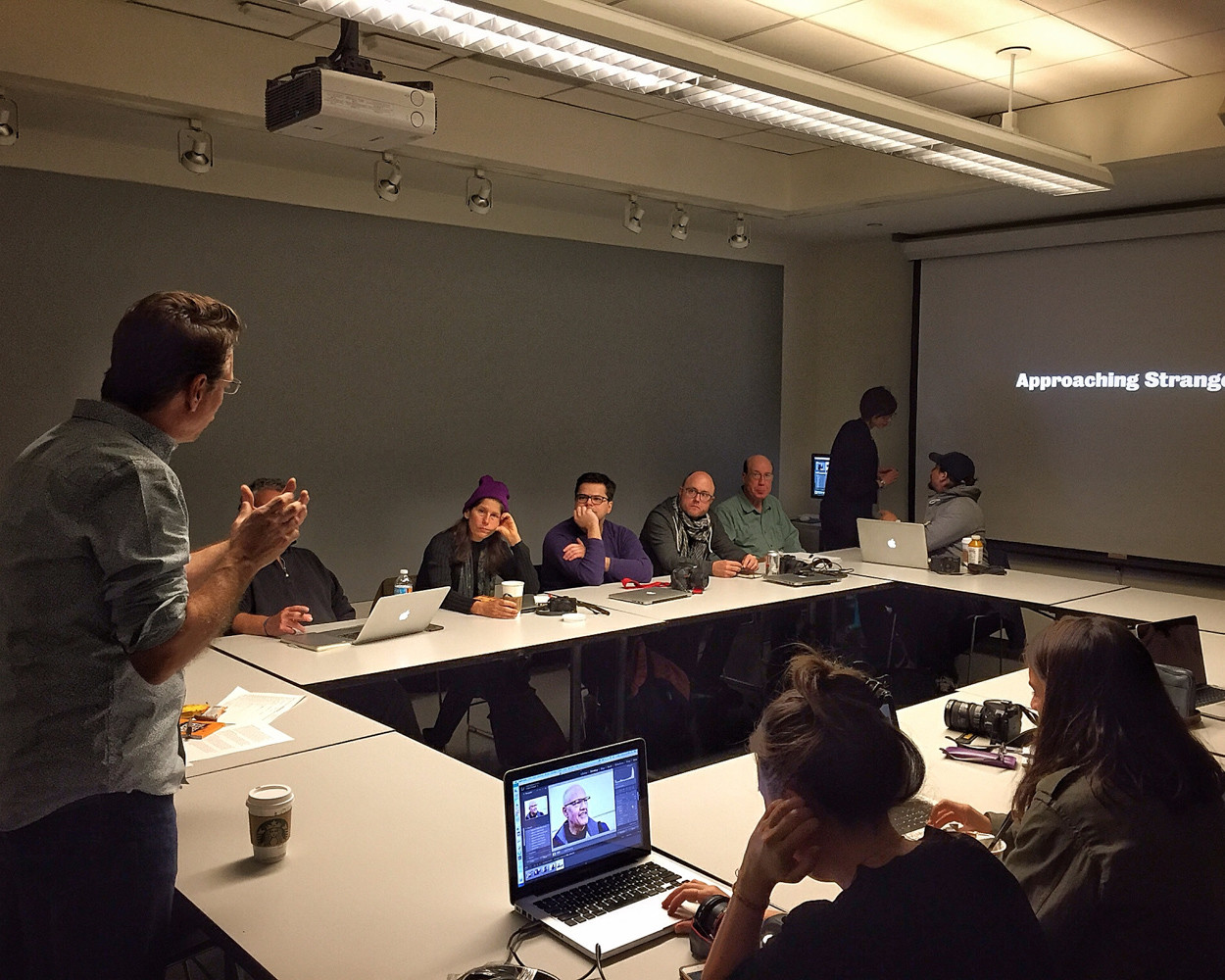 ABOUT
Greg has been a faculty member at the International Center of Photography in New York since 1999. He is the recipient of a 2008 Guggenheim Fellowship and his 25+ years of success in both fine art, commercial and magazine photography bring a well-rounded perspective to his instruction. He teaches annually at International Center of Photography, Maine Media Workshops, Los Angeles Center of Photography and Project Basho.
ONLINE MENTORSHIP
Can't make it to a school or workshop this year? Have a specific project you are looking to get feedback on right now? Prefer the one-on-one experience to the classroom?
Greg Miller's Online Mentorship program is designed so that you can get Greg's professional feedback anywhere in the world when you need it. Using Zoom, you sit down with Greg for multiple sessions and look at your work using screen sharing, in real time.
CUSTOM WORKSHOP EXPERIENCES
Are you interested in honing your street photography on the streets of Rome? Would you like to conquer your fears of strangers in Mumbai? Greg creates custom designed, private, destination workshops for you anywhere in the world that you wish to go. Custom workshops are tailor-made to your needs and interests and we can go virtually anywhere. Contact Greg for more information and for a quote.