Virtual Narrative Road Trip | Fall 2021 Edition
October 23 2021 - November 13 2021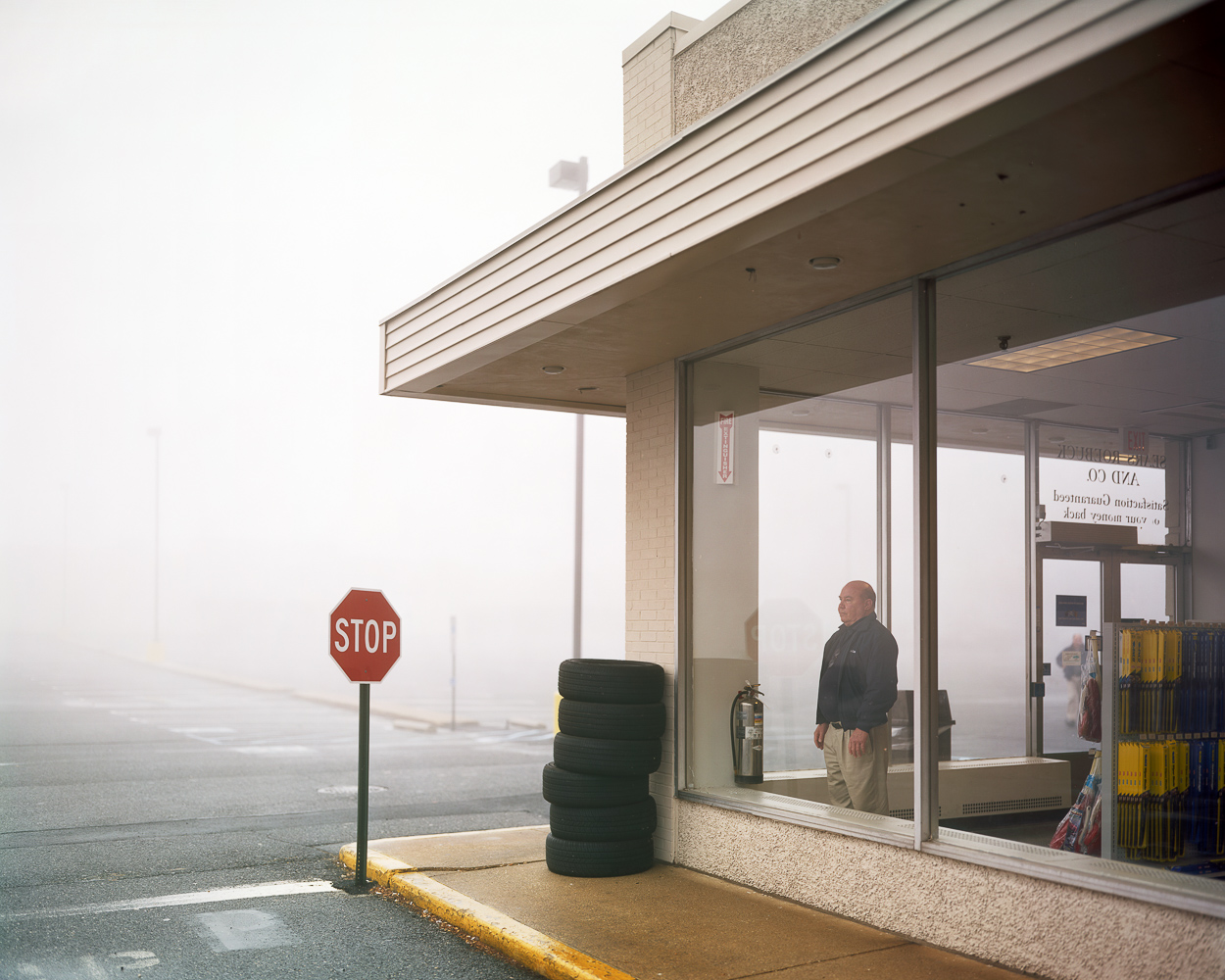 About
We often rely on travel destinations and meeting new people for inspiration yet in this past year of staying in one place we have perhaps become numb to where we are right now. There are always worlds to be explored even in you own backyard. This fun but intensive online workshop asks you to (safely) photograph the world immediately around you as if you just happened upon it on a cross country drive. To drop one's prejudices for the place you know best and embrace it anew.
By combining the work of all the students in the class, pictures taken in towns around the country–or the world–it will be as if we took an epic road trip without going anywhere. As we virtually drive around the world (your town), the goals of this intensive workshop are to learn all aspects of narrative portraiture and how a portrait itself can be the story. It will help you navigate the power and implications of photographing someone "where they are" versus posing a person in a different environment altogether. This workshop intends to tip the scale of intentionality while retaining a "decisive moment" in a portrait. Working with people you know as well as strangers, this workshop will hone your ability to visualize the picture beforehand, and in turn, yield a better one. The workshop will address fears around approaching strangers, ethical guidelines as well as best practices for obtaining model consent forms and more.
Workshop will include three, three-hour class sessions, a 30 minute, one-on-one, meeting with Greg and ends with a public virtual opening of work created within the workshop.
Class meets online, using Zoom, once a week for four weeks with the 30 minute, one-on-one, meeting during the third week.
---
Class Schedule
Saturday, October 23
9 am – 12 pm (Eastern Time) – Introduction and class assignment
October 25-29
Date and time to be determined – 30-minute one-on-one meeting with Greg
November 6
9 am – 12 pm (Eastern Time) Critique of previous week's work
November 13
9 pm – 12 pm (Eastern Time) Final Critique and Virtual Opening
---
Early Bird Price Until Oct 1 – $500 (Discount automatically applied at checkout)
Price after Oct 1 – $600
---
Testimonials from Past Workshops:
"No matter the range of experience of the workshop attendees, Greg makes the course accessible and valuable for everyone. He is a great teacher and knows how to provide very constructive criticism and to challenge his students at every level in ways that make students more inquisitive and contemplative image makers. He also encourages you to defy your fears of approaching people and making the photograph you know you need to make."
-Jennifer H.
"I was immediately struck by his genuine, authentic and kind nature. Such beautiful humanistic traits gracefully paralleled his patient and hands-on teaching style. Regardless of your photography level, Greg will not stop until you are completely satisfied. I ABSOLUTELY would recommend Greg and his very professional team for your next workshop experience."
-Kevin J.
"I am inspired by the humanity in Greg's work as well as his approach to image-making. His mentoring has been an invaluable resource in developing my own content and technique as well as in developing myself as an artist. He has taught me not only how to make meaningful and beautiful work but also how to see and to shoot with purpose. With his help, I have learned to find and respect my own artistic vision and, maybe most importantly, how to summon the personal authorization to go out and make it."
-Tracy C.
"Not only was I impressed with Greg's knowledge and help with technical aspects but his insight into human nature and relationships that brought that extra depth to a photos meaning I found helpful. During our daily group review periods his individual attention to each persons way of seeing and level was accommodating and beneficial to all. I began to see how my own photographs were becoming deeper in content.
It is Greg's ability to see each person's work individually and give personal feedback that I saw to be the benefit of working with him. This guidance I still apply to my work today."
-Susan G.
---
Payment, Refund, Cancellation and Zoom Recording Policies
The Virtual Narrative Roadtrip is an online workshop. This course will be meeting online via zoom. We encourage you to install and test the software on your device prior to the class. If you have any questions about the workshop please email [email protected]
Payment
Payment is due in full at the time of enrollment.
Refund Policy
You may cancel up to 7 days before a workshop start date. A $25 administrative fee will be charged on all refund requests. No refunds will be provided for requests arriving one week or less prior to the course start date. All refund requests must be submitted via email to [email protected]
Course Cancellations
On occasion, a course may cancel due to low enrollment or unforeseen instructor conflicts. If such a case occurs, all students will be refunded in full. Greg Miller Photography LLC does not take responsibility for non-refundable airline tickets, hotel expenses, or any other costs that may be attributable toward enrolling in a course.
Online Learning Zoom Recordings
Online learning programming (events, classes, workshops, webinars, portfolio reviews) is offered via Zoom application/software. Typically, our events and webinars are recorded and then re-distributed to all attendees/participants by request. However, please note that sometimes sharing these recordings is restricted due to various concerns such as copyright issues. Therefore, students should not assume when registering for any type of programming offered online that recordings will be made available. By enrolling in online learning programming, you recognize and accept this risk. Further, refunds will not be permitted for those expecting to receive a recorded session after missing a class, workshop, event, webinar or any other type of programming offered via online learning.
If you have any questions regarding the workshop please email [email protected]