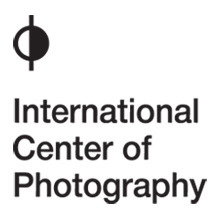 Approaching Strangers
In Person
June 10 2023 - June 11 2023
International Center of Photography, International Center of Photography, Essex Street, New York, NY, USA
About
Why live in a city of 8 million people if you are not going to talk to any of them?
In this intensive, yet fun, workshop, veteran large-format street photographer, Greg Miller, takes students into the street to directly confront their fears when approaching strangers. Fear of others is a crippling yet very common problem among photographers and can even dictate the trajectory of their career. However, getting up the nerve to speak to people is only half the battle. What do you do with them once you have them in front of you? Miller helps photographers befriend their fears and get to the picture he or she wants, as efficiently as possible, by communicating his or her desires.
The class explores all aspects of photographing people, including fears, boundaries, ethics, model consent forms, and historical context.
Bring your deepest desire to meet the world. All photographic formats are welcome.
Tuition: TBD
Registration for this workshop begins April 18. Contact

[email protected]

to be notified when it does.
Former Student Feedback:
Greg is a great teacher and knows how to provide very constructive criticism and to challenge his students at every level in ways that make students more inquisitive and contemplative image makers. He also encourages you to defy your fears of approaching people and making the photograph you know you need to make. I started out incredibly afraid of walking up to a stranger and having them pose, but by the end of the course, he joked that I was almost aggressively confident in my approaches toward photo subjects. All in all, you need to take a workshop with Greg. You most definitely will not regret it.

Jen Hoffer
Greg's workshop was filled with valuable information. In those few days, not only I learned about the technical aspects related to portraiture but also about how to approach people and how to connect, in order to get great results. I am very grateful for his generosity in sharing all his knowledge and wisdom.

Clara Toro